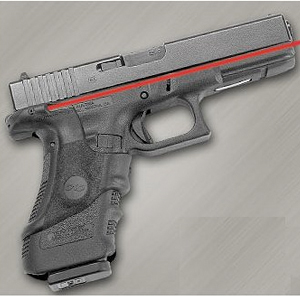 Crimson Trace Laser Grips for Glock 17 and 19, Front Activation
The LG-417 outfits Glock polymer pistols with a laser that's completely unobtrusive and fully featured. Also features a master on/off switch and a micro-compact diode housing.

Fits Models: Glock 17 and 19

Order these at the same time as you order your new gun and our qualified gunsmiths will install them free of charge!


Authentication