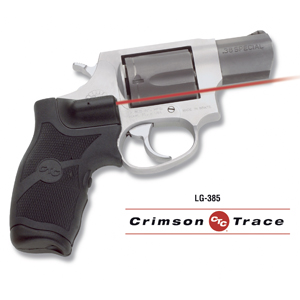 Crimson Trace Laser Grips for Taurus Small Frame Revolvers, Front Activation
These Lasergrips for small-frame Taurus revolvers provide enhanced grip over their predecessor using Crimson Trace's rubber overmold material for a more secure grasp and reduced recoil. These laser sights are fully adjustable for windage and elevation, and feature an instinctive front activation button and a master on/off switch.

Fits Models: 17 *, 85, 94, 327 six-shot, 605, 650, 651, 731, 850, 905 and 941
* except Tracker
Does not fit Public Defender

Order these at the same time as you order your new gun and our qualified gunsmiths will install them free of charge!


Authentication