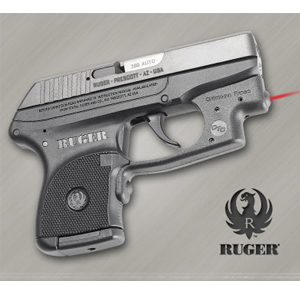 Crimson Trace Laserguard for Ruger LCP Pistol
The new LG-431 Lasergrips are set to be an essential tool for Ruger LCP owners as they become proficient with this tiny polymer pistol. The instinctive front-activation button means shooters grab the gun with their normal shooting grip and the laser will be instantly projected wherever the gun is aimed. This "instinctive activation" provides immediate feedback and and gives shooters confidence their shots will hit their target.

Fits Models: Ruger LCP Polymer Pistol

Order these at the same time as you order your new gun and our qualified gunsmiths will install them free of charge!


Authentication