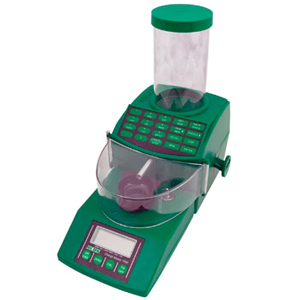 RCBS Chargemaster 1500 Powder Measure/Dispenser Combo
The Chargemaster 1500 Scale and Chargemaster dispenser together form an
unmatched combination of speed and accuracy. Fill the 1 lb+ capacity powder
hopper with smokeless powder, enter the desired charge and press the
dispense button. Average dispensing time is approximately 20 seconds for a
60 grain extruded powder charge. Dispensing can be done in grains or grams
mode.

Authentication