Mecklenburg County Handgun Purchase Permit Information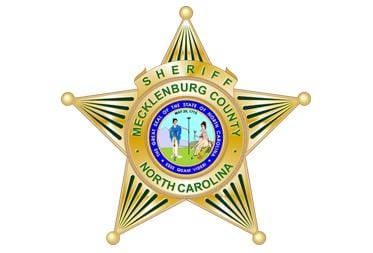 Do you live in Mecklenburg County and need a Handgun Permit?
Applicant Must…
be a citizen, a naturalized citizen or a resident alien;
be twenty-one (21) years of age;
eighteen to twenty (18-20) year olds can apply for a restricted permit;
have attained at least one month's residency in Mecklenburg County;
at the time of your appointment, provide a valid driver's license or other picture ID with current address provided by the State of North Carolina.
Please note that as part of the application, You MUST submit the NOTARIZED release form to the Sheriff's Office within five (5) business days after you have completed the online portion of the application. You may upload the notarized form to the Order Tracker. Your application process will not begin until this final step has been completed. Your submission of your purchase permit application will not be completed until you uploaded this item. We will be glad to notarize these forms for you in our retail store for a nominal fee. You can find a copy of the form by clicking here.
In addition to the per permit fee of $5, the system will charge a per transaction fee for the convenience of applying and paying for your permits online.
Just follow these easy steps on your smartphone or computer
Visit https://mcso.permitium.com/entry
(Site is secure so your personal info is safe)
Select the Handgun Purchase Permit section: "Click Here"
Click on "Let's Get Started"
You must agree to the following few questions and then you will begin the process of entering your personal Information.
Create a password for this system so that you can follow up on your application process. You will need an email address and must create a password. (Please remember this password as no one will have access to it).
You will then enter all of the required information. Please do not omit Social Security Number as this may delay your request.
you will need to upload a copy of your current ID at this time, or you can choose to do this later in the follow up tracker.
You will need to initial the bottom of page and sign the box (using your mouse)
Click on "Next"
Answer the questions by checking the box as it applies to you.
There are NO COUPON CODES.
Initial the box at the bottom
Click on "Proceed to checkout"
This is where you will enter your payment information.
PLEASE NOTE THE BILLING INFORMATION MUST MATCH THE CREDIT CARD OTHERWISE IT WILL NOT PROCESS THE REQUEST. Once a payment has been made – it is NON-REFUNDABLE.
Click "Confirm Payment"
Congratulations you have completed the process of completing the online application.
You will be notified when your permit(s) are approved and you will need to pick them up at the Mecklenburg County Sheriff office. You can find directions here. This will happen once the background check and mental background have been completed.
Please allow 4-6 weeks for this process.
To apply for a handgun purchase permit you must fill out the application and upload a copy of your NC-State-Issued driver's license or ID card. The address must match the address you enter on your application. Your driver's license or ID will be checked for accuracy through DMV. Important To upload your N.C. state-issued driver's license or ID, you can:
Take a picture or scan your N.C. State-Issued or ID and upload it on the application form via the Order Tracker: https://mcso.permitium.com/order_tracker.
Please visit the below website for further information regarding NC Firearms Laws and reciprocity:
NC Firearms Laws